6 September, 2023
Revitalize your space with Clean-EEZ, Clean People, and CleanLight Air
Local Steals & Deals is your one-stop shop for real deals and real exclusives on amazing brands. Check out our hosts below, sharing some of our best sellers. Available for a limited time only–while supplies last!
To access these great savings:
Use the links provided below.
All the offers below are only available while supplies last.
Freshen Up Your Home!
If you're on a mission to keep your living space sparkling clean, we have some fantastic deals lined up for you. From tackling tough stains to simplifying your laundry routine and breathing cleaner air, these offers have got you covered. Check out deals on these products that will transform how you maintain a clean and fresh home!
Clean-EEZ
Deal: $33.71
Retail: $51.95
(While supplies last)
Discover the ultimate stain remover with Stain EEZ! It comes complete with deluxe microfiber scrub towels and is just what you need to maintain your home's cleanliness. Snatch up the 2 Bundle Kit today and wave farewell to even the most stubborn stains! Shop this deal today and upgrade your stain removal game to keep your home looking its best.
Shop now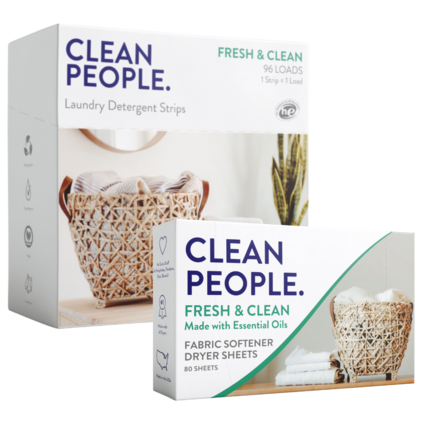 Clean People
Deal: $23.99-$29.99
Retail: $33.00-$41.00
(While supplies last)
Laundry day just got easier and fresher with Clean People Laundry Detergent Strips & Dryer Sheets. Scientifically formulated with clean ingredients, they powerfully lift stains and leave you with fresh clothing. They're great for you and the environment! Shop this fantastic deal and simplify your routine while keeping your clothes soft and clean.
Shop now
CleanLight Air
Deal: $89.99
Retail: $239.98
(While supplies last)
CleanLight Air is a game-changer! Breathe easy wherever you go with this portable air cleaner. It provides fresh and purified air anywhere, whether in your cozy living room, a stuffy office, or even your car. This small purifier eliminates pesky airborne pathogens, allergens, and pollutants that can make life a little less comfortable. Shop this deal and say goodbye to stuffiness and hello to pure, clean air, no matter where you are!
Shop now
©2023 Cox Media Group