Videos from our 2020 Zip Trips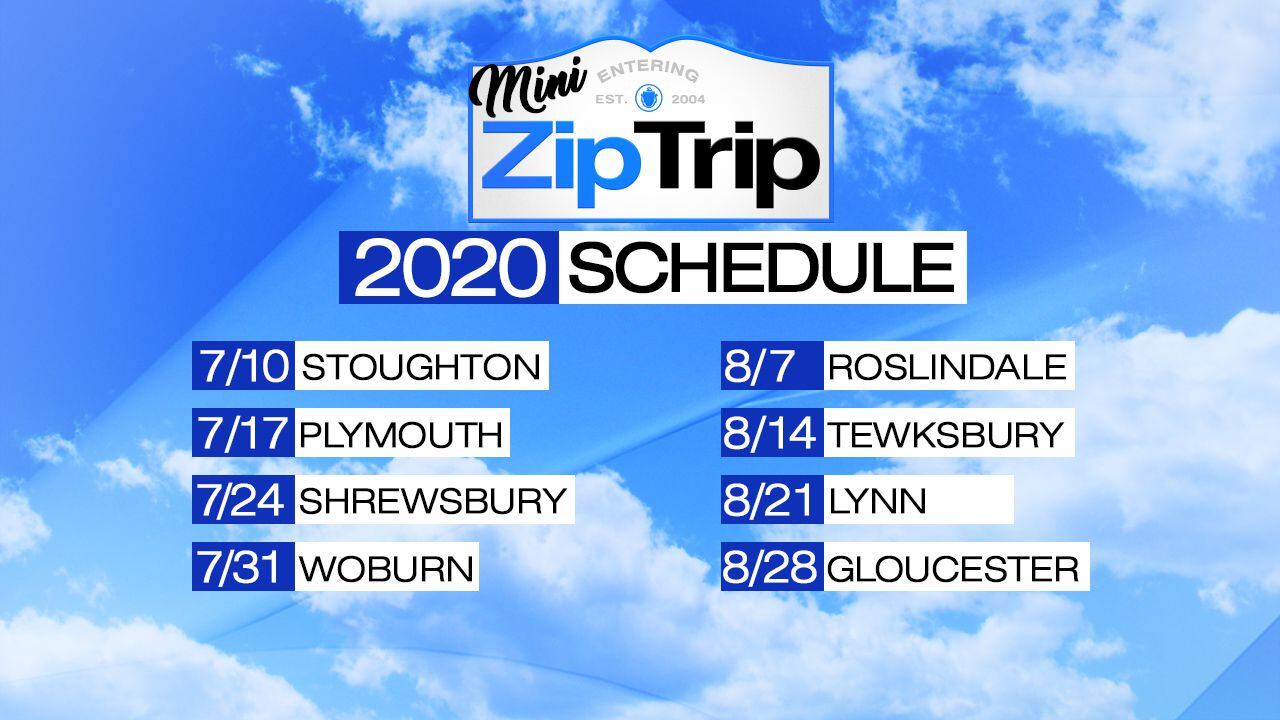 BOSTON 25 MORNING NEWS TO LAUNCH "MINI ZIP TRIPS" ON FRIDAY, JULY 10TH
The "broadcast only" events will showcase 8 cities and towns across the Commonwealth
This year, the Boston 25 Morning News Zip Trips will have a different feel as they change from an onsite event with audience participation to a "live broadcast only" event to keep everyone in the community safe. The Zip Trip live broadcasts will continue for the 17th straight year with Friday morning stops in Stoughton (7/10), Plymouth (7/17), Shrewsbury (7/24), Woburn (7/31), Roslindale (8/7), Tewksbury (8/14) Lynn (8/21) and Gloucester (8/28).
Boston 25 Morning News anchors and reporters will rotate to host the summer-long broadcasts without a live audience attending. "While we can't see everyone in person this year, we couldn't let the summer go by without recognizing all the pride residents have for their communities and how they've united through the ongoing public health crisis," Lavanchy said. "We look forward to showcasing each Zip Trip town in a slightly different way."
The "Mini Zip Trips" will be a mix of pre-taped features and interviews that spotlight community pride, local parks and attractions, good eats and recognize frontline workers and hometown heroes.
"I'm grateful to Gene for graciously agreeing to look after the cotton candy machine and bounce house until next summer when we're all together again. Until then, we're coming to you with the fun and energy of everyone's summer favorite; Friday Zip Trips!" Hopkins added.
Boston 25 Morning News will partner with the Greater Boston Food Bank during Zip Trips to help families struggling with food insecurity. Zip Trips have been a longstanding tradition with broadcasts from more than 250 cities and towns.
Latest Videos