13 July, 2023
Home Essentials with My Magic Carpet, Kalorik, and Woolzies
Local Steals & Deals is your one-stop shop for real deals and real exclusives on amazing brands. Check out our hosts below, sharing some of our best sellers. Available for a limited time only–while supplies last!
To access these great savings:
Use the links provided below.
All the offers below are only available while supplies last.
Transform Your Living Space
Get ready to transform your living space into a haven of cleanliness and comfort. These products will make your home shine and create an atmosphere you'll love. My Magic Carpet washable rugs effortlessly combine style and practicality. They're perfect if you have dogs or kids! Let the Kalorik Home Huvi Robot Vacuum intelligently navigate your space, leaving behind spotless floors so that you can relax. And enhance the freshness of your fabrics using Woolzies, the natural wool dryer balls that reduce drying time and bring a touch of luxury to your laundry. Shop our exclusive deals now, making your home the most inviting place to be.
My Magic Carpet
Deal: $54.99-$159.99
Retail: $79.99-$249.99
(While supplies last)
Say goodbye to worrying about spills, pet accidents, or dirt on your rugs. My Magic Carpet rugs are made with premium, durable, and conveniently washable materials. Just toss them in the washing machine, and voila! They look as good as new, with their vibrant colors and plush texture. Whether dealing with a small spot or a larger area, dirt or a spill can be effortlessly removed. You'll never have to stress again! There are a stunning variety of designs, patterns, and colors available! Whether your style is modern, minimalist, or bold, we've got you covered. Grab a deal and let these rugs work their magic, making your home a warm and welcoming place.
Shop now
Kalorik HUVI
Deal: $279.99
Retail: $399.99
(While supplies last)
Meet your new cleaning companion, the Kalorik HUVI Robot Vacuum! It's a true game-changer when it comes to keeping your floors spotless. The intelligent navigation system effortlessly glides around your home, maneuvering through obstacles and reaching every nook and cranny. It ensures that no dust, dirt, or pet hair can escape its reach. Sit back, relax, and enjoy more free time while the HUVI does the dirty work. It has various cleaning modes to suit your needs, from quick spot cleaning to thorough whole-house vacuuming. Plus, it effortlessly transitions between different floor types, from carpets to hardwood, to ensure a seamless cleaning experience throughout your home. Shop our deal, and make your cleaning routine a breeze.
Shop now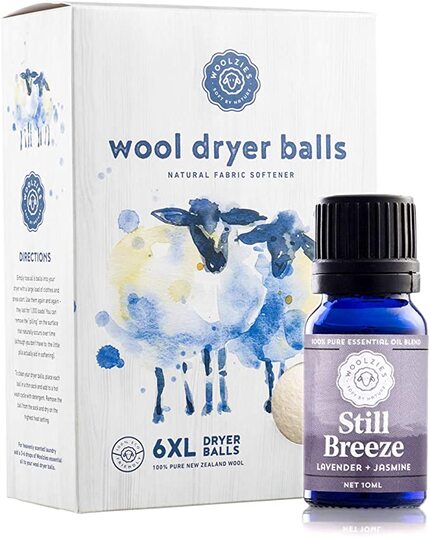 Woolzies
Deal: $22.49-$25.49
Retail: $29.99-$33.99
(While supplies last)
Elevate the ambiance and freshness of your home with Woolzies. These natural and eco-friendly wool dryer balls are a game-changer when it comes to laundry. Not only do they reduce drying time, saving energy, but they also soften fabrics and eliminate static cling. They can also be infused with essential oils for a delightful and long-lasting fragrance for your clothes, linens, and surroundings. Enjoy the soothing scent and luxurious feel of laundry done with Woolzies. You'll love this deal!
Shop now
©2023 Cox Media Group