15 June, 2023
The perfect gear for outdoor summer adventures with Magic Mesh, Aquavault, and Rush Charge Magnet!
Local Steals & Deals is your one-stop shop for real deals and real exclusives on amazing brands. Check out our hosts below, sharing some of our best sellers. Available for a limited time only–while supplies last!
To access these great savings:
Use the links provided below.
All the offers below are only available while supplies last.
Must-Haves For Summer Adventures
Get ready to make the most of the sunny season with a range of innovative and must-have products. These summer deals will enhance your outdoor experiences and keep you connected from bug-zapping swatters to versatile chargers. Take advantage of these exclusive offers where you can find the perfect companions for a bug-free, powered-up summer.
Magic Mesh 2-in-1 Bug Zapper & Swatter
Deal: $19.99
Retail: $29.99
(While supplies last)
The Magic Mesh 2-in-1 Bug Zapper & Swatter is a must-have for the summer season. It combines a traditional fly swatter with a bug zapper, providing a powerful tool to eliminate pesky insects indoors and outdoors. With its innovative design, this product quickly and efficiently eliminates flies, mosquitoes, and other flying pests, ensuring a bug-free environment for you and your family. The swatter is lightweight and easy to use, allowing you to target and swiftly eliminate insects with a simple swing. Shop now and enjoy a bug-free summer!
Shop now
Aquavault ChargeCard®
Deal: $43.99
Retail: $59.99
(While supplies last)
Aquavault's ChargeCard® Ultra-Thin Credit Card Size Phone Charger is the ultimate solution to keep your devices juiced up while on the go. This sleek and slim charger fits in your wallet, making it super convenient. Say goodbye to low battery anxiety and hello to hassle-free charging wherever your summer adventures take you. Snag this deal now and stay connected with ease throughout the sunny season!
Shop now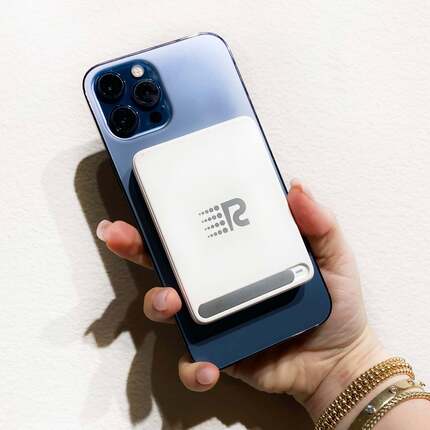 Rush Charge Magnet
Deal: $39.99
Retail: $69.99
(While supplies last)
The Rush Charge Magnet is a versatile and convenient charging solution. It features a robust magnetic connector that easily attaches to your phone or other compatible devices, providing a secure and reliable connection. It offers a tangle-free experience, making it perfect for your summer travels. The compact design makes it easy to carry in your bag or pocket, ensuring a charging option is available whenever you need it. Take advantage of this great deal and stay powered up!
Shop now
©2023 Cox Media Group