3 November, 2022
Local Steals & Deals: Thanksgiving deals with Ullo, Greenpan and Air Whirl
Local Steals & Deals is your one-stop shop for real deals and real exclusives on amazing brands. Check out our hosts below sharing some of our best sellers. Available for a limited time only–while supplies last!
To access these great savings:
Use the links provided below.
All the offers below are only available while supplies last.
Deals that will help you get ready for turkey day!
If you're ready to prepare Thanksgiving like a pro, you'll love the deals we're bringing your way. Üllo makes sense for guests who drink wine. It restores the purity of wine by removing sulfites and enhancing the natural taste. Your guests will enjoy the wine's original notes. When it comes to cooking, GreenPan and Air Whirl have got you covered. GreenPan has a collection of cookware that keeps toxins away from your food with its award-winning ceramic nonstick coating. And the Air Whirl Crisper Lid turns any ordinary pan into a super fast stove-top air fryer. You'll have everything ready for the perfect meal and save money with these top-notch deals!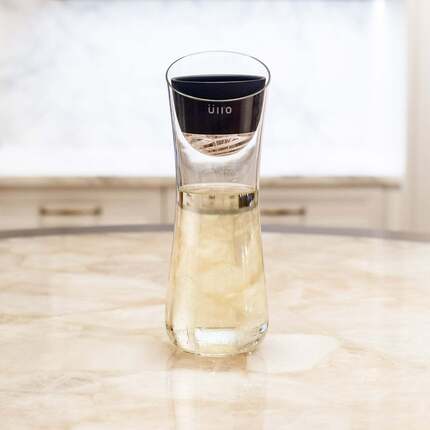 Üllo
Deal: $57.99-$89.99
Retail: $89.99-$139.99
(While supplies last)
Üllo Wine Purifier instantly restores the natural taste of wine. The Selective Sulfite™ technology removes the sulfites so you can enjoy any wine without a stuffy nose, headache, or other common side effects. It's simple and convenient, and we've got deals on the Original and the Wine Purifier with Carafe. You and your guests will love this natural way of drinking wine.
Shop now
GreenPan
Deal: $54.49-$92.99
Retail: $74.99-$149.99
(While supplies last)
Healthy cooking starts with GreenPan! The groundbreaking technology allows you to cook toxin-free and safe from plastics and chemicals. They won't warp, chip, or scratch and are perfect for preparing your holiday menu. We've got deals on sets of nonstick pans and a roaster that you'll love for your Thanksgiving meal prep.
Shop now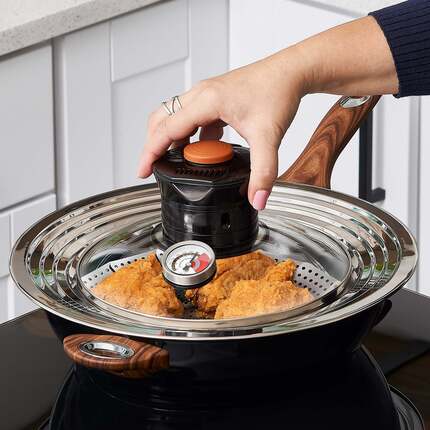 Air Whirl™
Deal: $39.99
Retail: $59.99
(While supplies last)
No counter space for an air fryer? No problem! Air Whirl Crisper Lid turns any pan into an air fryer. It circulates air, creating a swirling hot convection oven inside your pan. You can serve up your Thanksgiving sides to crispy perfection with this deal!
Shop now